WHAT IS SKIN CARE?
Treatment of skin condition is not finishing with prescribing topical, oral or injected medication. The essential role in the comprehensive treatment plan is played by the therapeutic modalities that synergistically increase the effect of the medications and have restoration effect on the skin itself. The Center for Medical and Surgical Dermatology offers scientifically proven skin care options that help to improve the treatment outcome.
D'liquet MD is a professional skin care line backed by Dermatology knowledge and expertise and is designed for Dermatology and Plastic surgery clinics.
Skin is a unique organ of the human body that has the largest surface and plays a crucial role in the maintenance of our physical, emotional and social integrity. Treatment of skin conditions is not limited to prescribing topical, oral or injectable medications.
Skin diseases may affect different aspects of the skin's homeostasis, causing various imbalances. Several examples of imbalances include increased/decreased oiliness, microbiome alteration, dryness, desquamation and dyschromia. The aim of topical cream treatments is to reduce the imbalances in the skin.
Although the D'liquet MD cosmetic line is not prescription medication it can be used as an additional supplementary skin treatment and function as an enhancer to the prescribed treatments.
All of the active ingredients in D'liquet MD cosmetics are carefully selected and have strong evidence of beneficial impacts on the skin's health.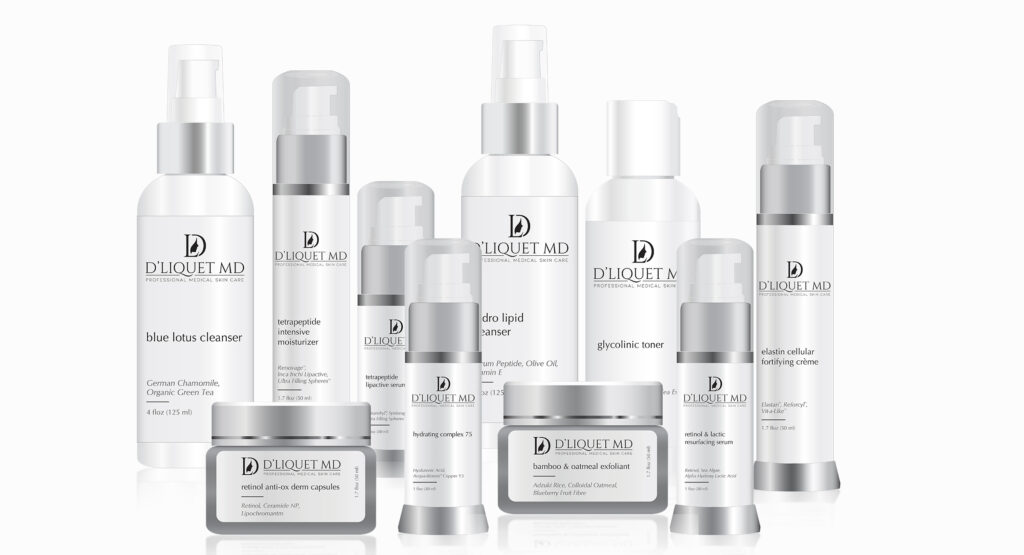 COLLAGEN INDUCTION THERAPY
---
Fractionated Collagen Induction Therapy – is minimally invasive technology that employs graded disruption of the epidermis and upper dermis with multiple fine needles. The created micro-wounds start the cascade of skin regeneration and release of multiple growth factors. The procedure is well tolerated and can be used in patients with any type of skin with minimum downtime. Multiple published research papers showed its efficacy in the management of acne and other scars, skin rejuvenation, melasma, alopecia, hyperhidrosis, photodamage, and topical drug delivery.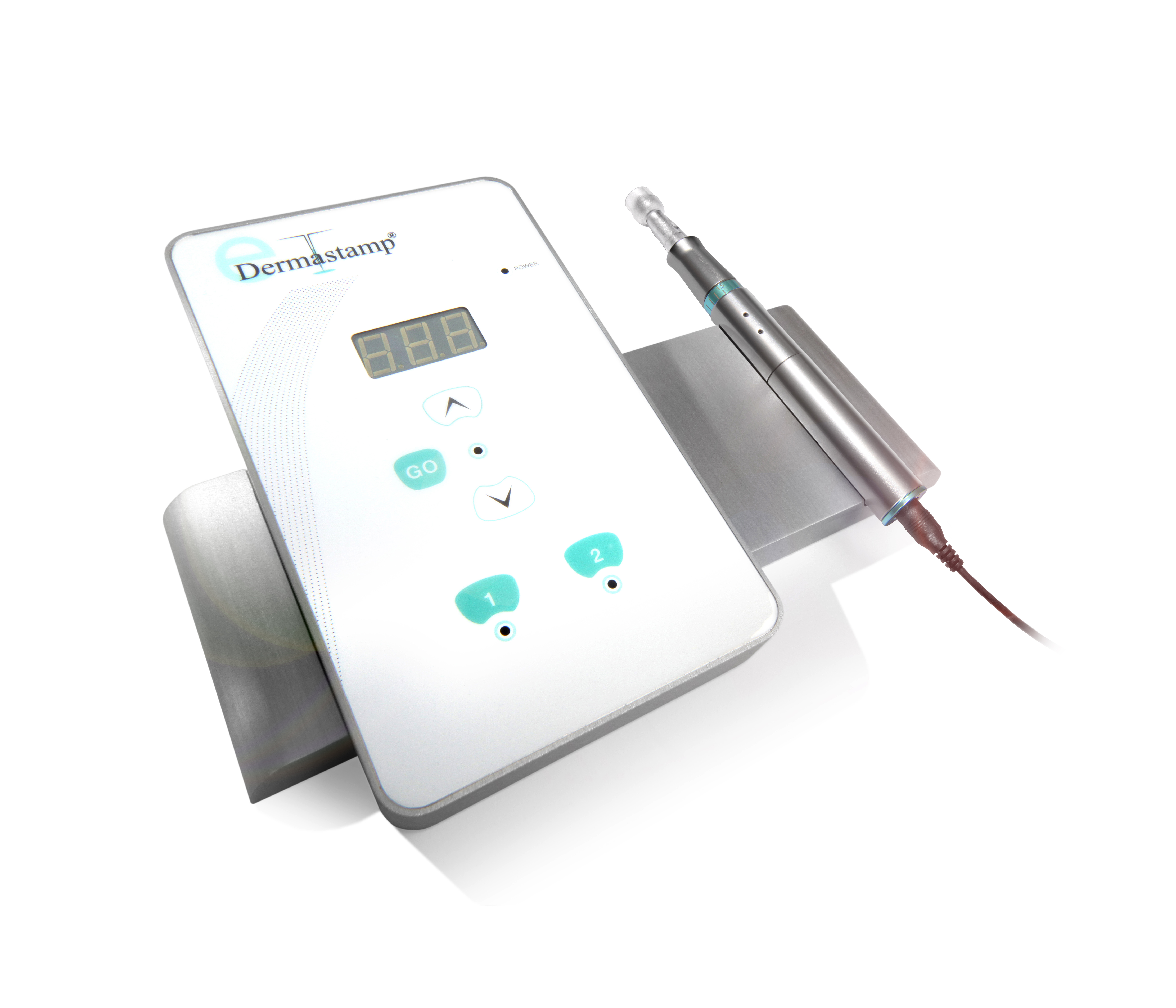 SECOND GENERATION PLATELET-RICH PLASMA (PRP)
---
Our own body has the unique capabilities to regenerate and restore the function itself. Thus, the blood contains platelets or thrombocytes which are ones of the first blood cells attracted to the injury site and contains multiple growth factors that help to heal the body. PRP contains high concentration of various biologically active growth-factors including: Epidermal growth factor (EGF), Platelet-derived growth factor (PDGF), Transforming growth-factor-beta TGF-b), Vascular endothelial growth factor (VEGF), Fibroblast growth factor-2 (FGF-2), Insulin-like growth factor (IGF). The PRP technology allows to separate red blood cells and obtain the enriched with platelets, growth factors and other essential cytokines concentrate. The injection of PRP was initially used in Orthopaedic Surgery for treatment of tendon and muscle injuries and arthritis. For the last decade the PRP technology started to play significant role in the Dermatological treatment as well.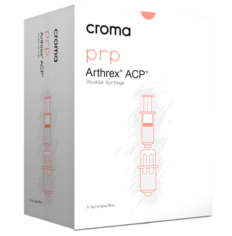 THERE IS SCIENTIFIC EVIDENCE OF USING PRP IN THE FOLLOWING SKIN CONDITIONS:
---
FACIAL REJUVENATION
PRP injections can treat wrinkles, photodamage and discoloration in conjunction together with other treatment modalities. Thus, it is used to improve aging, crepey skin on the face, neck, décolletage and hands, reduce wrinkles and dark circles under the eyes.
OTHER CONDITIONS
Various ulcers including: venous, arterial, pressure and diabetic foot ulcers. Superficial injuries, cuts, abrasions and surgical wounds. First and second degree thermal burns. Skin graft donor sites.
HAIR LOSS DISORDERS
PRP may switch dormant hair follicles to the growing phase and stimulate new hair growth in male and female pattern hair loss.
ACNE & POST-TRAUMATIC SCARS
PRP combined with the Collagen Induction Therapy (fractionated micro-needling) or laser resurfacing procedures improves cosmetic appearance of scars.